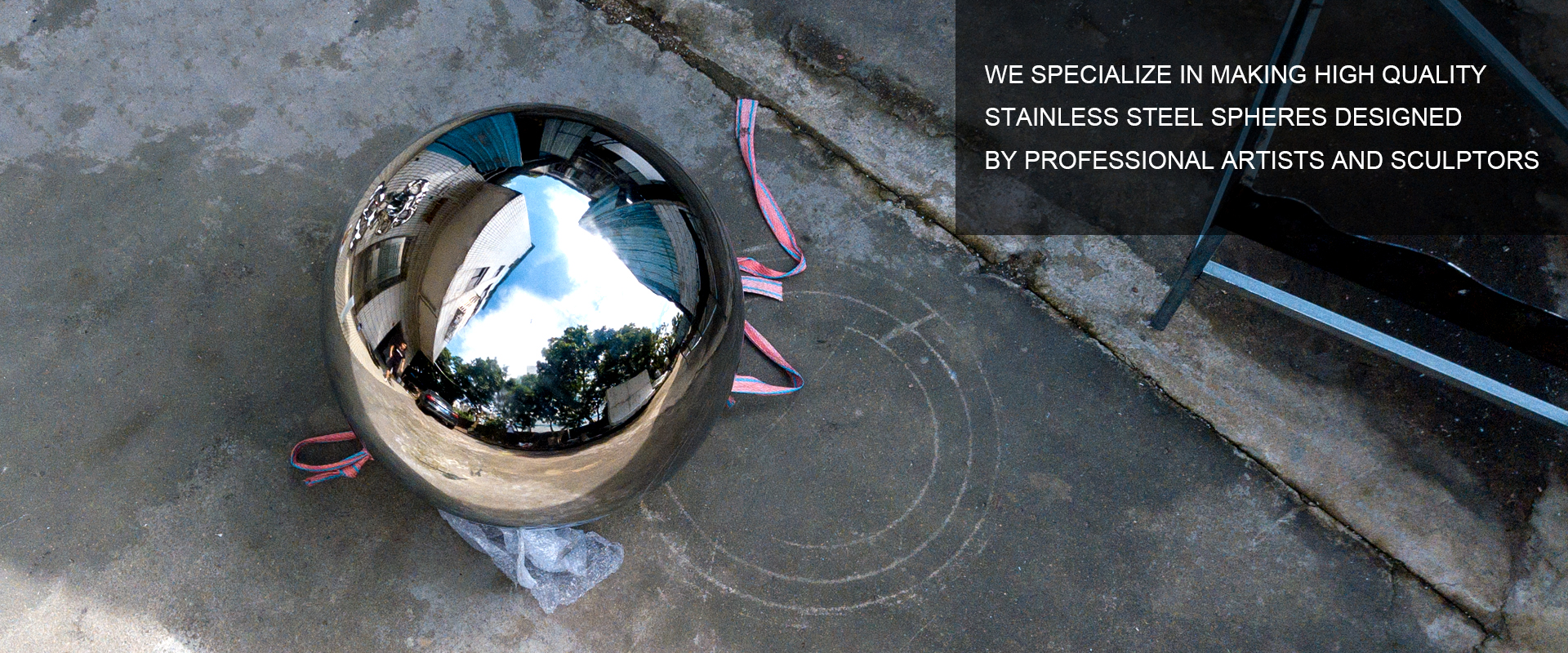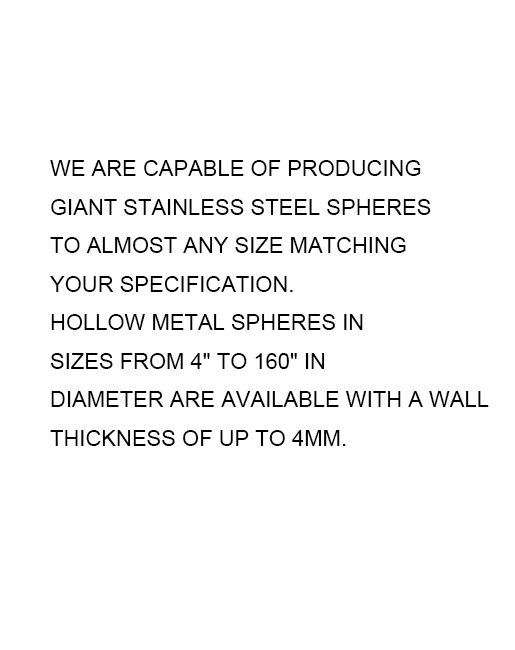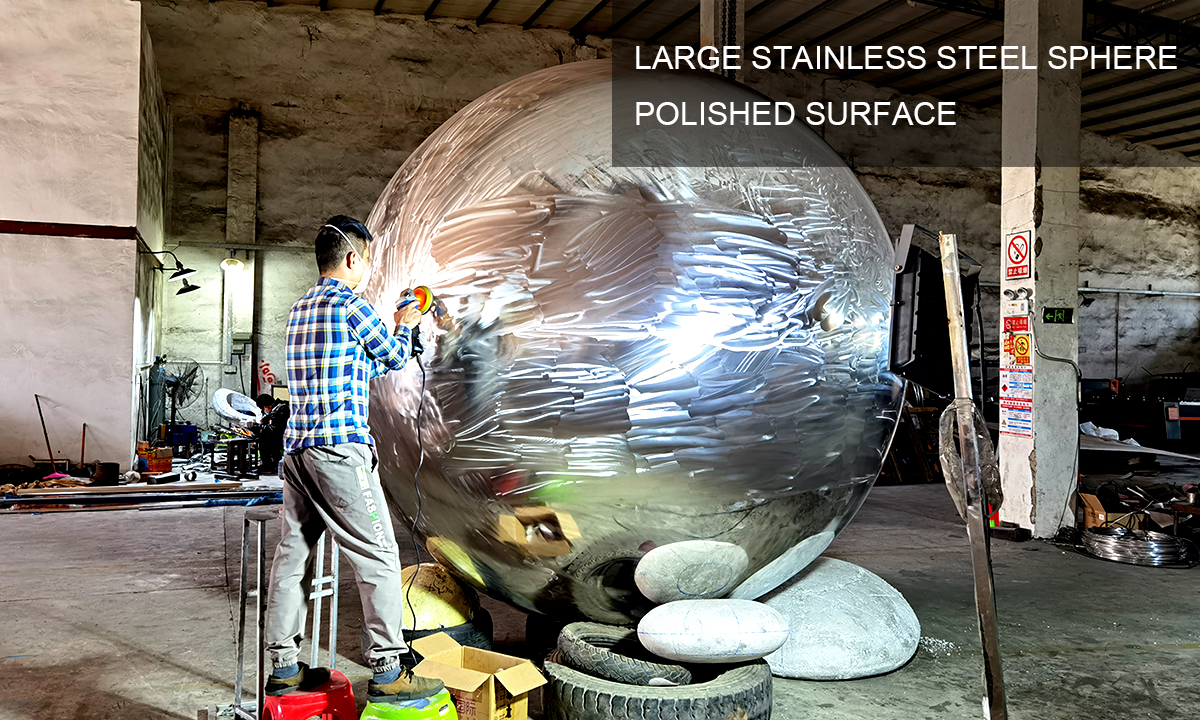 we capable of producing metal Balls to almost any size meet your specification. hollow steel balls in diameter from 19mm to 5000mm in diameter are available with a wall thickness from 0.6mm to 6mm
We can supply AIS 304 / 316 stainless steel hollow steel balls. Production method: mould pressing and water pressure
Water Pressuring :
is welding steel sheet with man-hand. Our technicians will calculate the specific data for the welding sheet,then bending the leaf shape, our qualify workers will weld asimilar spherical cube shape. and then forming a perfect spherical balls with perfect water pressure. Finally we'll grind the welding seam and mirror polishing it.
mould pressing:
is shape steel sheet by deforming it with a mould. then welded two steel hemispheres together and grinding the welding seams. finally mirror polishing the hollow steel balls. we can make from5mm to 500MM.Thickness available from0.6mm to 6mm. we offer drilling and tapping service according to your demand.Invisible welding seams.
None Standard mould limit,Any size can be made.
Spinning(thickest steel balls option)
Firstly we spinning two steel hemispheres, then welding together, finally grinding the welding seams and mirror polishing it. this is the thickest steel ball choice
could make stainless steel sphere following customers' pictures, designs, sizes. we could also make customized designs and size. its more suitable to decorate the places with modern style, including outdoor garden, plaza, shopping mall and hotel decoration.
large steel balls features a high quality mirror polished finish. The high reflective surface will bring you tons of visual impact for your garden or public art design.made from durable AISI304 grade stainless steel alloy.We can also offer these hollow steel balls in an #316 stainless steel alloy if your project calls for a material with a higher resistance to corrosion for ocean beach projects. These large steel balls are perfect for Architectural and landscape design projects or use in public Garden Art Metal Balls.
we Our spheres and sculptures are made to suit your design specifications.
We can fabricate a range of sizes and polishes so your sphere or sculpture can be tailored to your design needs.
Our patented process has a superior quality finish, which creates a seamless appearance.
Any of our products can be shipped globally so wherever you need it to be, we can get it there.
Contact us
 today to arrange consultation.